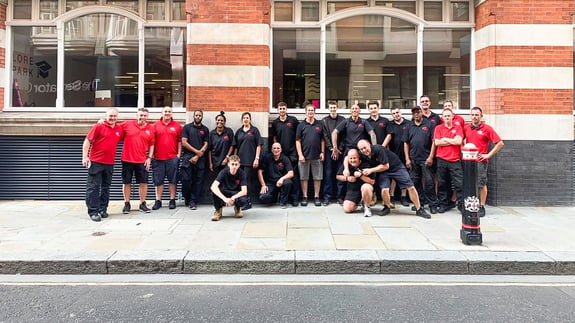 One team, one partner
Office furniture recycling, maintenance and facilities support
At JPA Workspaces, we support you at every stage of your workspace project, from consultancy and design to project management, fitout and final delivery. But our support doesn't end when you start using your new space.
We stay with you after the successful completion of your project, with a range of value-adding aftercare services. Your dedicated account manager will be your single point of contact for ongoing facilities support, maintenance and office furniture recycling.
So whatever you need from your workspace, you'll know who to turn to. One team, one partner. Get support from the experts in workspace solutions.
How we can help you
We want you to get the most out of your workspace, so we'll help you to use the space right now and into the future. We're here to help before, during and after installation.
Facilities support, maintenance and user training
Additional product orders and top-ups
Moves and changes
Take-back, re-homing, ethical clearance and office furniture recycling
Asset management
Storage
Office furniture maintenance repair days
Refurbishment
Re-upholstery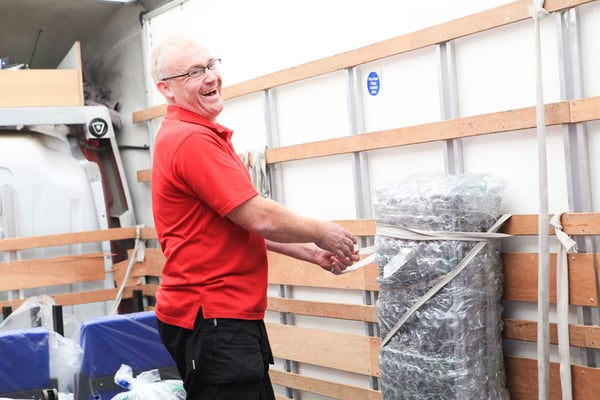 Office furniture
maintenance
At JPA Workspaces, we take responsibility for the products we supply for their entire lifecycle, providing facilities support and maintenance as needed to extend the life of furniture for as long as possible.
Because we only sell products from robust, tried and tested manufacturers, we underwrite all factory warranties free of charge. We're happy to work with your cleaning, facilities and maintenance teams to show them how to get the best from your furniture, and also to give product training and refresher training as needed. If hot desking means that someone else keeps adjusting your chair, you need to know how to reset it to make it work for you.

And for an office furniture maintenance emergency? We carry top-up stock and spare parts at our warehouse for next-day call-off, whether out of hours or at weekends – we are here to help. Our full resources are at your disposal to ensure rapid response, minimal downtime and easy solutions for all your furniture-related needs.
Office furniture recycling
All of our products have outstanding credentials, with the potential for use beyond warranty into second and third lives. Our aim is to supply durable, long-lasting furniture that can be re-used, refurbished, re-homed or recycled.

So when your furniture has reached the end of its useful life in your workspace, we will ensure that nothing goes to landfill if it can be used again. High quality items tend to retain residual economic value when no longer required, meaning that take-back, re-use and recycling are all viable.

With our office furniture recycling service, we reduce costs, increase value and improve your environmental performance.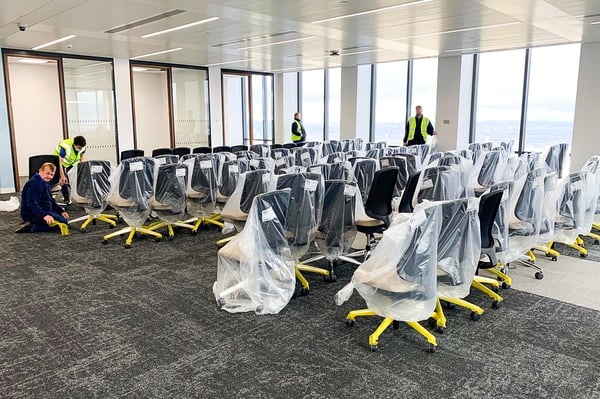 Workspace
moves and relocations
We use our own JPA Workspaces installation teams for workspace moves, storage and relocations. Fully trained and highly skilled, our fitters are experienced in dismantling and reconfiguring for re-use and potential reconfiguration elsewhere in revised schemes.

With fitting teams, vehicles and warehousing all under JPA Workspaces ownership, we offer you full control over the entire process. This offers unrivalled levels of flexibility and the ability to adapt to changing schedules as required.

We work locally to our client-base for day-to-day work so resources are placed in easy reach. This enables a faster, more flexible service whilst also lowering our fleet miles and carbon emissions. Being local means we can be flexible enough to dovetail with changing building or refurbishment schedules, unexpected delays and storage call-off requests.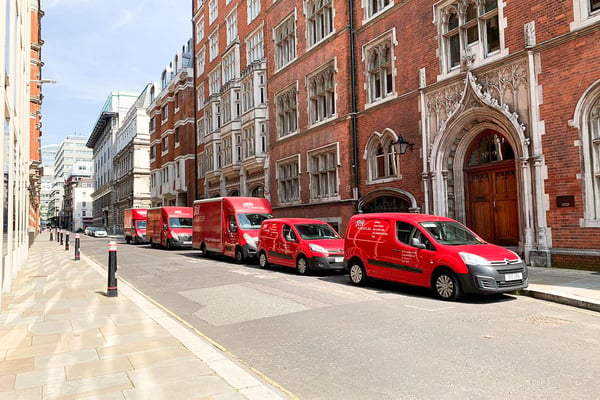 Get in touch

with us Support is a circular service at JPA Workspaces: we start at the beginning, and begin at the end. Whatever the stage of your workspace project we are here to help you, with furniture maintenance, facilities support, office furniture recycling, storage and relocations. Contact us to find out more.