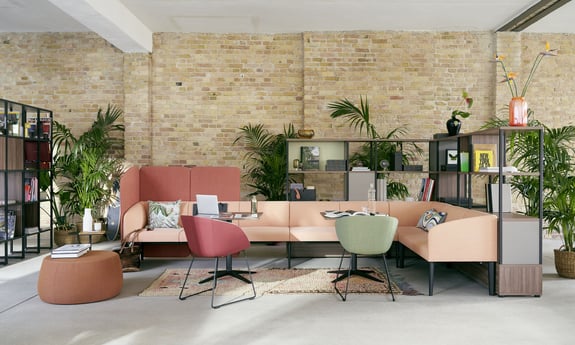 Sustainable

workspaces created for today and the future
At JPA Workspaces, sustainability is at the heart of everything we do. Our low-carbon, sustainable workspaces are designed to meet the needs of both today and the future.
As experts in sustainability in the workplace, we support you to consume less, buy better and use existing legacy products and materials for longer. This reduces waste and minimises carbon destruction of natural habitats and resources.
We provide due diligence and reporting to support Ska Rating, BREEAM, LEED and WELLBuilding Standard certification.
What does a sustainable workspace look like in practice?
Sustainable workspaces are the future. But what do business leaders need to know about making the workplace more sustainable, and how can JPA Workspaces support you as a consumer and procurer?
Our Head of Sustainability, Fiona Edwards, has developed this paper to share her knowledge about sustainable workplace development, and how to embed this into your business strategy.
At JPA Workspaces, we demonstrate a leading role with award winning service provision, to help our clients and their professional teams Furnish with Purpose – that means making optimal social and environmental impact through furniture specification, provision, installation and ongoing support services.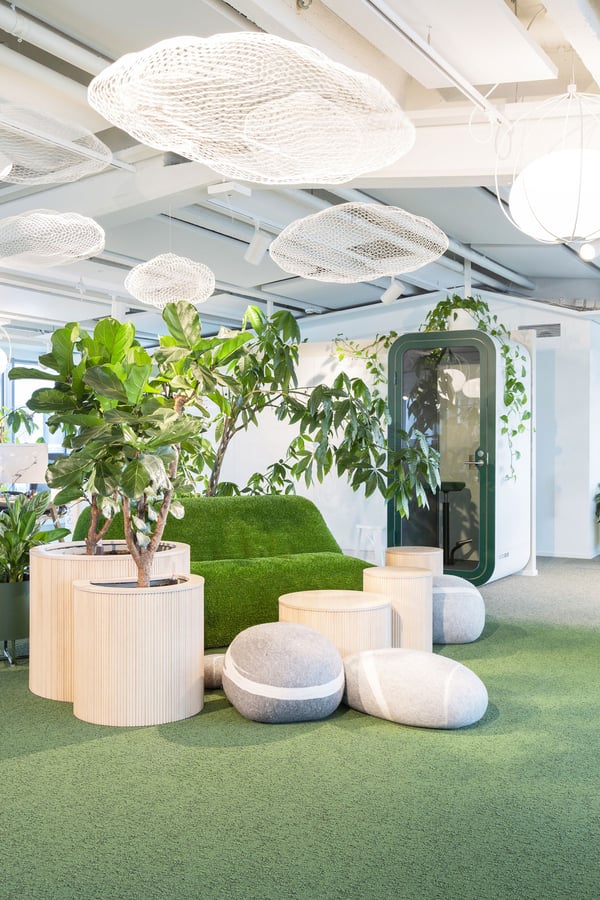 Our sustainable workspace
awards
Other sustainable workspace awards include:

Regional Planet Saver Award 2022, British Chamber of Commerce
SME Of The Year, Global Good Awards 2022
Circular Economy Project of the Year, Green Business Leaders Awards 2022
Sustainable Business of the Year, National SME Awards 2022
Our sustainability
targets and standards
All of our activity as a business is guided by the UN Sustainable Development Goals.
These goals provide a comprehensive and universal framework to address global challenges and create a more sustainable and equitable world by the year 2030. They are designed to end poverty, protect the planet, and ensure prosperity for all while leaving no one behind.
As a product provision and resource-based business, we focus on SDG12, sub-target 12.2: Responsible Consumption and Production.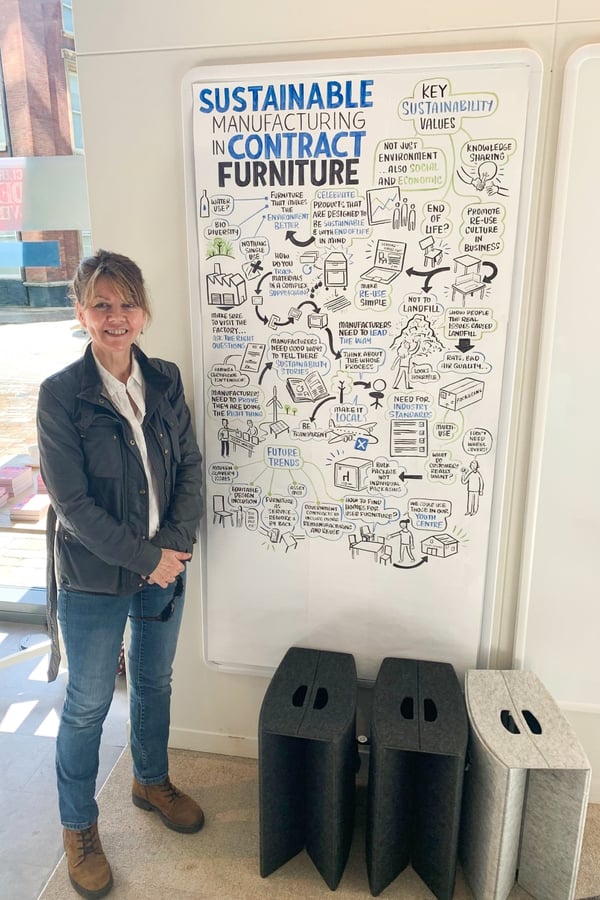 This year, we will:
to renewable energy for our office and warehouse, aiming for a 20% decrease in scope 1&2 emissions
our fleet and audit our suppliers, to ensure our entire supply chain is working as sustainably as possible
to report on our progress, sharing knowledge, technologies and innovations for common good.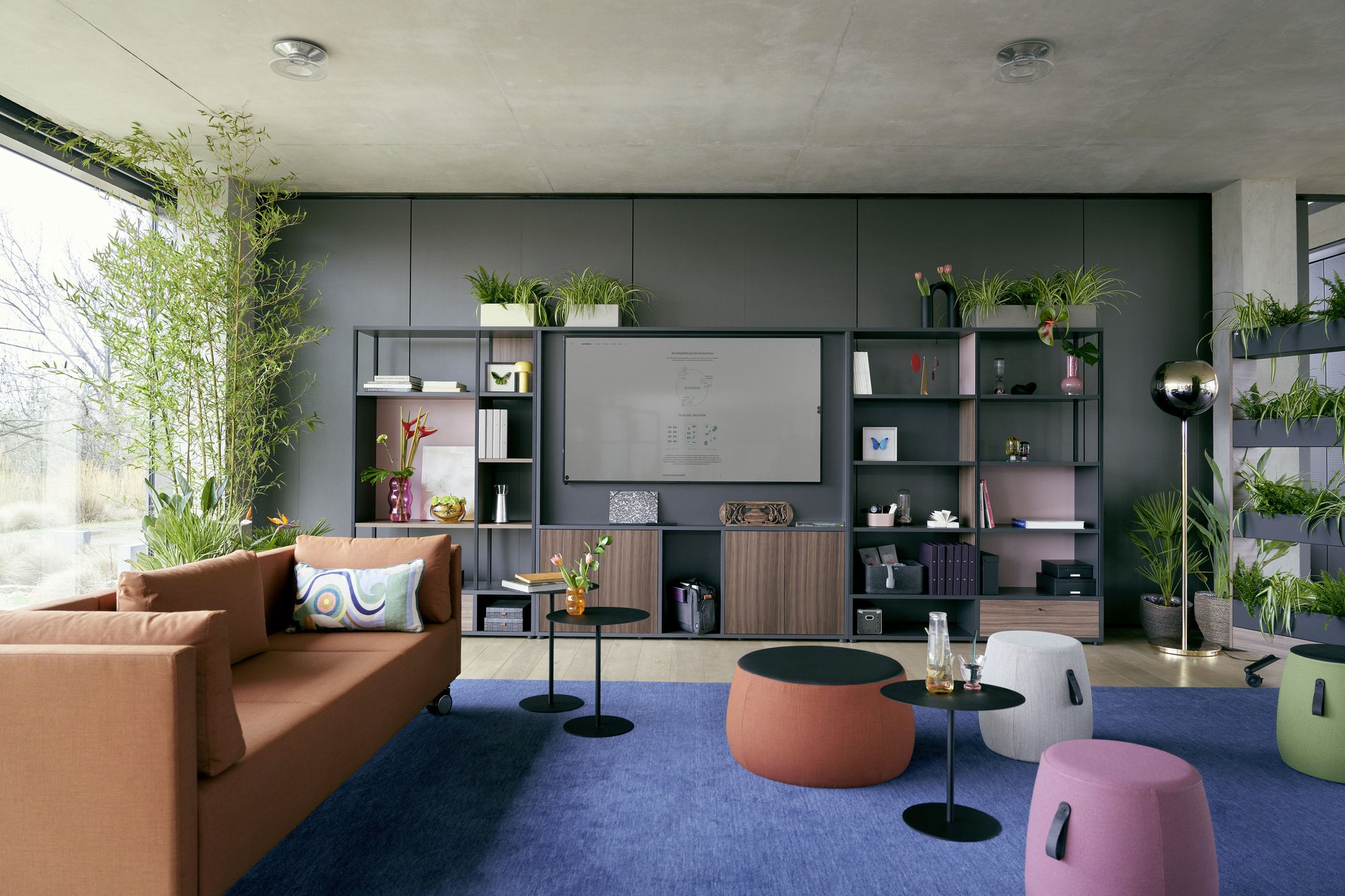 Get in touch

with us

Sustainability is at the heart of everything we do. For more information about how we can support you to create sustainable workspaces for your business, contact us today.