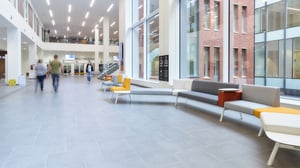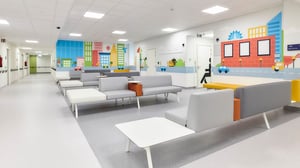 Healthcare

furniture, design and workspace solutions
We supply healthcare furniture that is durable and designed to last, with budget-friendly low-carbon items and ongoing maintenance all included as part of the package.
Our services include healthcare furniture procurement and workspace design, delivering budget-conscious environment solutions to the NHS and the private sector. Our experts will work in partnership with you to create fully compliant healthcare environments, with easy clean and anti-microbial solutions.
Healthcare design for the NHS
JPA Workspaces have been working within the NHS for over 30 years, and we are an approved NHS supplier for the office furniture framework: OJEU Reference 2020/S 046-109639. We create workspaces that are designed to last, with durable healthcare furniture, budget-friendly low-carbon items and ongoing maintenance all included as part of the complete solution.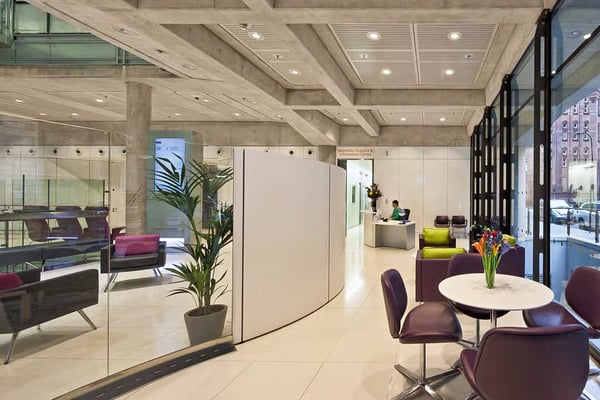 Private healthcare workspaces
We specialise in workspace solutions for the healthcare sector. We'll work in partnership with you to design and install multifunctional healthcare environments that meet your needs, with easily accessible areas for collaboration, clinical workspaces and computer access. Our open, well thought-out workspaces are designed with staff and patient wellbeing in mind.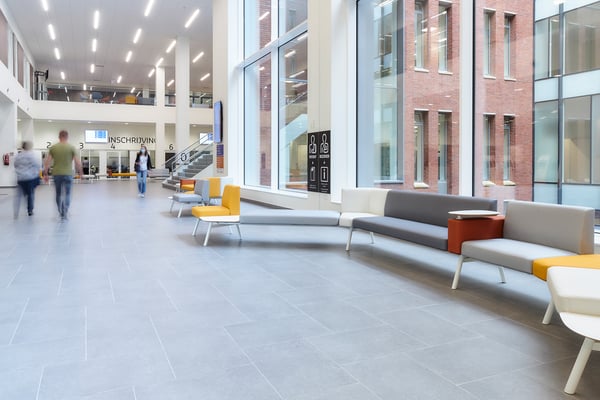 Healthcare furniture for hospitals
Working in collaboration with you and your infection control teams, we create patient waiting areas, clinical care spaces and administrative workspaces. All of our workspace solutions for hospital settings are safe, durable welcoming spaces that support wellbeing as well as serving a functional purpose.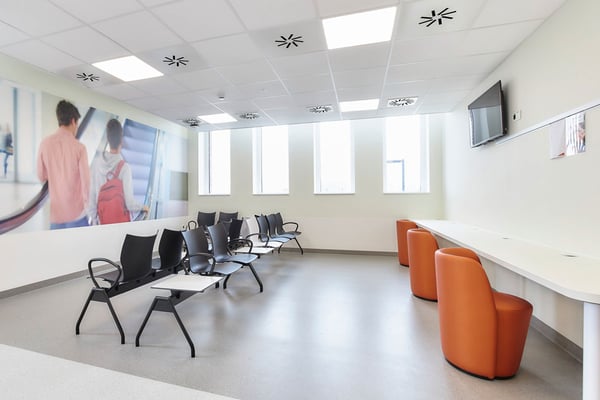 Sustainable healthcare
workspace solutions
We have always championed sustainability, which means reusing existing NHS furniture wherever possible. By reusing and renovating wherever possible throughout your healthcare spaces, you will save money and make your budget go further, without compromising on quality and safety.
Reusing and renovating as much of your current furniture as possible also creates a sustainable solution with a reduced carbon footprint. By using JPA Workspaces as your healthcare furniture supplier, you are creating a sustainable solution. We send nothing to landfill, preferring to reuse, rehome or recycle absolutely everything. We ensure that all the materials used in the manufacture of new healthcare furniture have the highest level of recycled material content.
A complete solution for practical and welcoming healthcare environments
At JPA Workspaces, we offer complete, cost-effective healthcare design solutions, from consultancy and concepts to installation, maintenance and aftercare.

We'll work in partnership with your team, all the way from concept design and installation to maintenance and re-use.

We specialise in sustainable and people-focused healthcare design, supporting workplace wellness and patient wellbeing. As one team and one partner, we'll work with you to create positive environments designed to support you and your team.