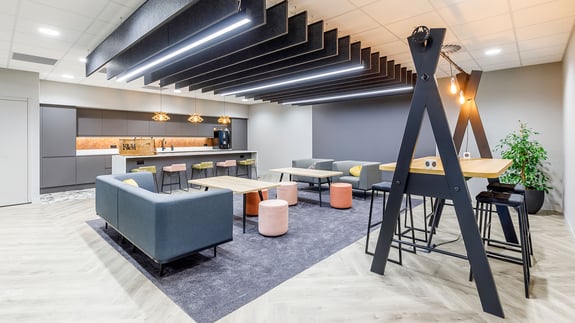 We are experienced in delivering successful workspace solutions for high-profile clients in the commercial, higher education and healthcare sectors, including the NHS. We understand the unique challenges of each of these industries, and can work within your procurement process to provide solutions that reflect your needs.
Every sector and industry has its own best practice guidelines and processes. At JPA Workspaces, we work closely with our clients to meet their particular sector-specific needs. We're committed to creating sustainable and inspirational workspaces that work hard for you, with tailored design features to meet your specific organisational targets and business goals.
Commercial
At JPA Workspaces, we offer complete and bespoke workspace solutions tailored to the commercial sector. Our complete commercial workspace solutions encompass office design and layouts, TV and film studios, life sciences workspaces in the pharma, biotechnology and medtech sectors, and professional services. For every client in the commercial sector, we focus on creating desirable work environments that promote efficiency and support employee wellness. We'll work in partnership with you to ensure that your commercial workspace is perfectly aligned with your business objectives.

Our commercial workspaces are designed with functionality and efficiency in mind, optimising the layout to make the best use of your space. We can help you to meet your sustainability goals and comply with all the relevant legislative and regulatory standards.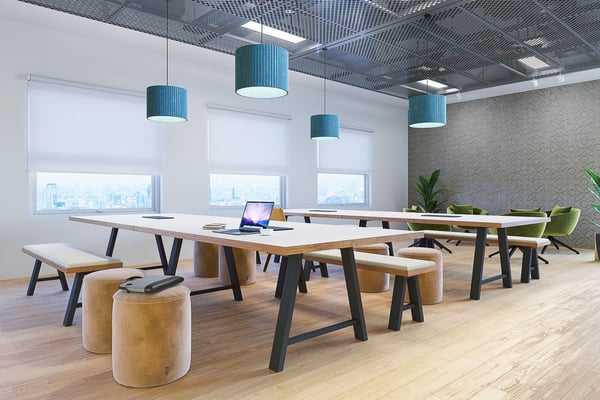 Education
We create multifunctional learning environments and workspaces for schools, colleges and universities, with a track record of delivering expert workspace solutions for high-profile clients in the education sector. We're committed to getting the best out of your space, and our workspace specialists will work with you to accommodate all your practical and functional needs. We create attractive and positive learning-focused environments that support the wellbeing of both students and faculty staff. Practical and adaptable learning spaces are fitted out with sustainably sourced high-quality furniture products.

We work with higher education institutions that have their own tendering process. Our educational workspace design adheres to safety regulations and accessibility standards, and our durable, cost-effective furniture products will make your budget go further.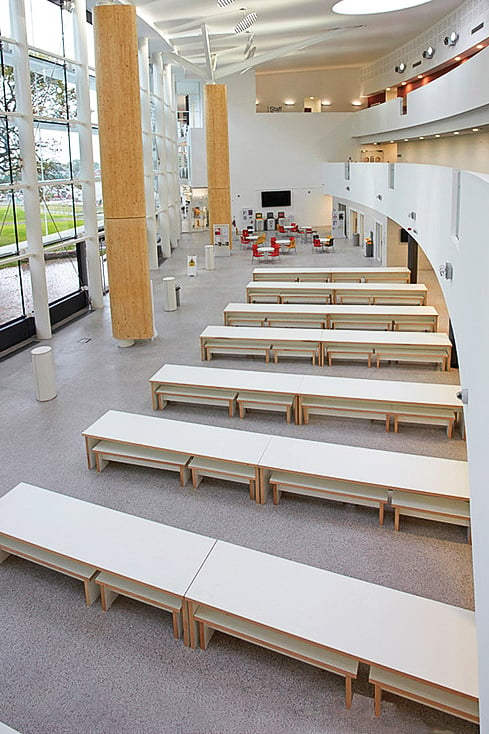 Healthcare and the NHS
Our knowledge in working for both the NHS and private providers is founded on over 25 years of experience. We understand the day-to-day challenges and specialist requirements within the healthcare sector, helping to deliver better spaces for people to work, to care and be cared for. Our workspace design solutions and furniture products are curated to create positive and cohesive working environments, for front-of-house patient areas, consulting rooms, offices, meeting rooms and flexible training areas.

We are an approved supplier to NHS Supply Chain - Office Furniture Framework Number: OJEU Reference 2020/S 046-109639, delivering a focused, expert, accountable supply chain experience. We are experienced at creating safe and fully compliant healthcare environments.