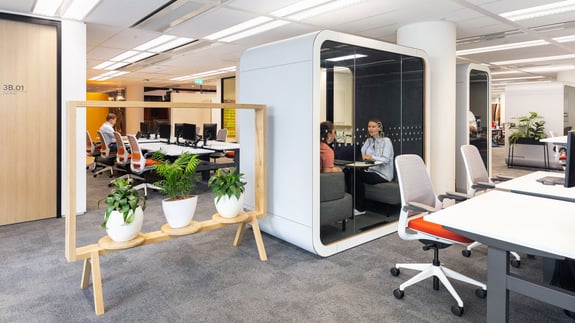 Office design

and workspace solutions
At JPA Workspaces, we are committed to creating sustainable and inspirational office workspaces that work hard for you. Our complete office design, solutions and aftercare services are bespoke and tailored to your needs, and we'll be there all the way from consultation and project management to installation and maintenance.
We are committed to delivering sustainable office workspace solutions to maximise productivity, enhance employee wellbeing and support the post-pandemic world of work. We are also part of the Herts Full Stop framework for the supply of office and commercial furniture: HCC2214198.
Designing your office layout
Working with a fixed space or area, it can be hard to know where to start when it comes to designing the space effectively. So we provide complete and sustainable office design solutions for the public and private sectors. And as multi-award-winning, accredited workspace experts with decades of experience in the field, we have the insight and know-how to optimise your office space.
Workspaces that prioritise wellbeing and promote productivity are often multipurpose spaces, combining areas for collaboration, meetings and socialising as well as zones dedicated to quiet focus. Our approach to office design is to work in partnership to understand your requirements from the space, engaging with you to explore your objectives and visualise your ideal office environment.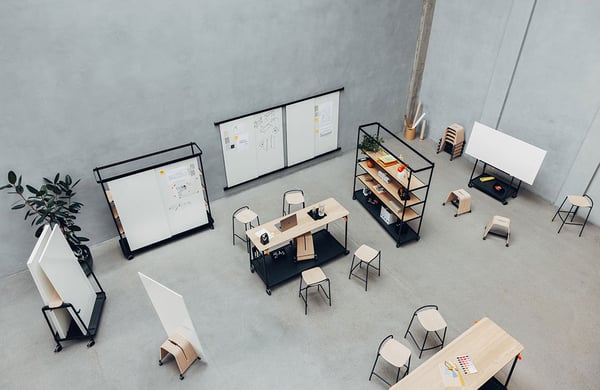 Consultancy
and compliance
Office design is our passion because it's all about people and performance, and we love working together with our clients in the planning and consultancy stages of a project. When we get it right, your office design can positively impact your business by improving productivity, promoting employee wellbeing and transforming your workplace into a welcoming and attractive space.
As office design experts, we can support you with all aspects of your workspace design, layout and fitout. We'll work with you to decide how to reshape your office workspace, replanning, renovating or refurbishing your office space to provide the most productive workspace for your needs.
We work as one team and one partner, offering a complete workspace solution including consultancy and expert advice. Part of our role includes practical considerations like compliance with relevant regulations.

Our office designs are guaranteed to comply with all legislative and regulatory standards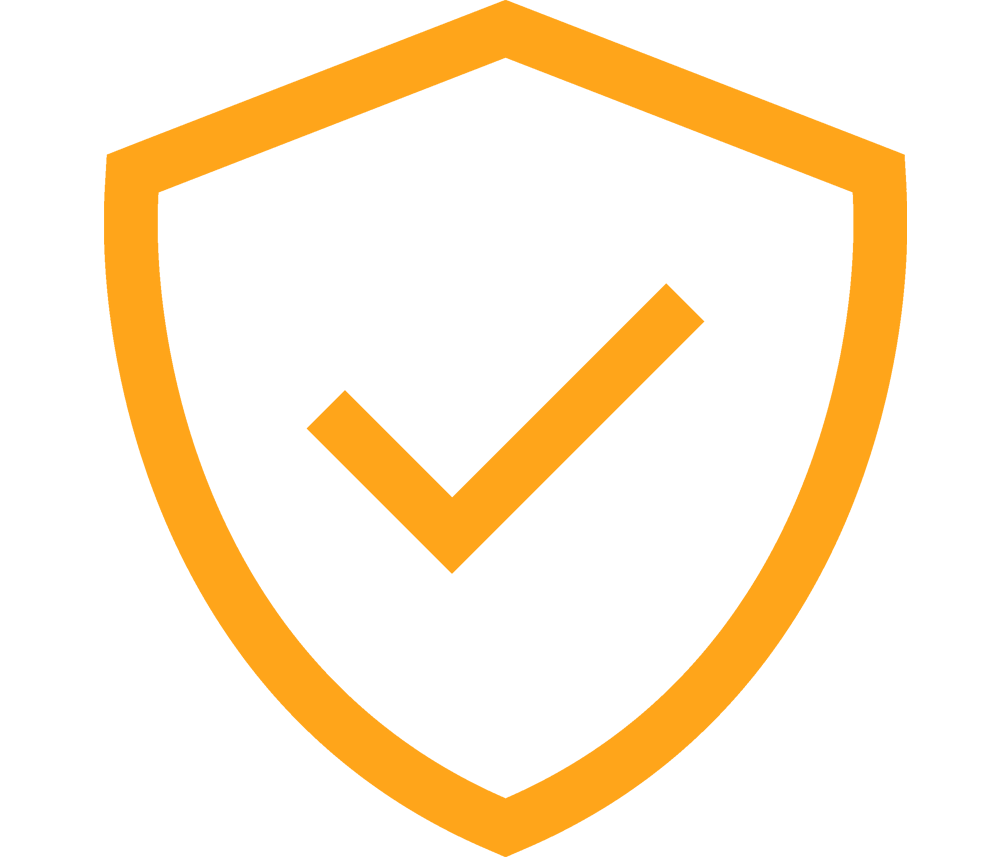 We'll ensure that your workplace meets all relevant health and safety laws and requirements.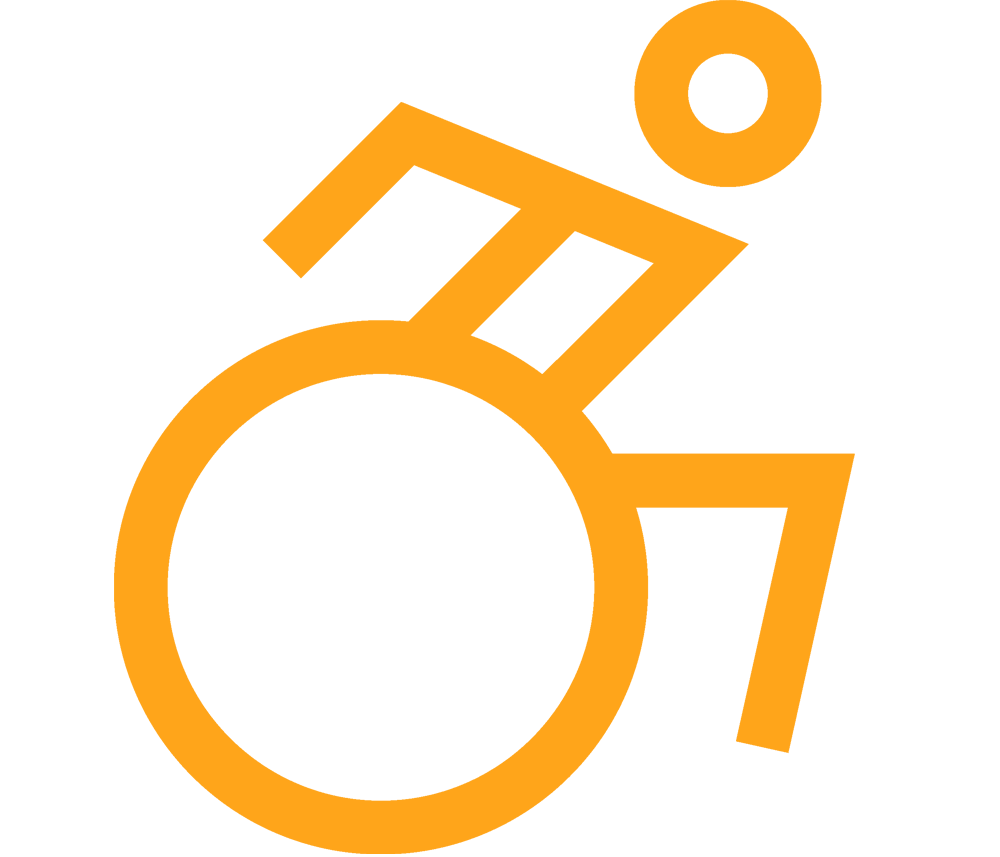 Accessible office environments that promote employee wellbeing, equal opportunities and inclusivity
Small office

fitout and furniture solutions

Through our many years of small office fitout and furniture sourcing, we have built close working partnerships with leading UK manufacturers, allowing us to source high quality, durable items that make your budget go further.

Our extensive range of office furniture includes:
Quality office chairs
Boardroom tables
Office desks
Meeting tables
Refurbished and or second-hand office furniture
We can help you to select the right products for your needs, and offer a full office design service to organisations throughout the UK.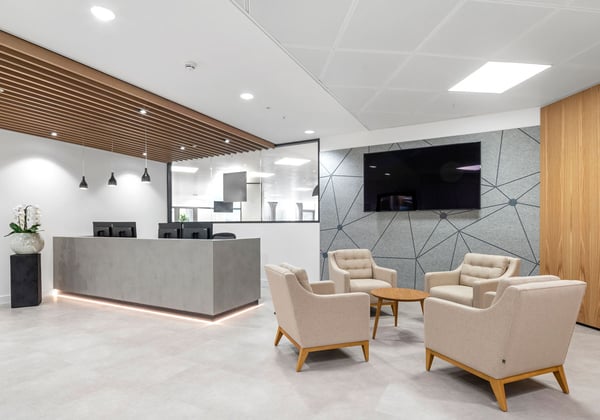 Sustainable office design
As a Carbon Neutral and Zero Waste office design company we live and breathe our values: we're committed to delivering bespoke and sustainable workspace solutions. It's at the heart of everything we do.

We offer sustainable office design for the full lifecycle of your workspace, recycling redundant items and providing space planning, specification, supply and installation for new and refurbished furniture. When specifying new items we work to identify the lowest embodied carbon certification possible.

Our sustainable low-carbon office workspaces solutions are designed to meet the needs of today and the future.