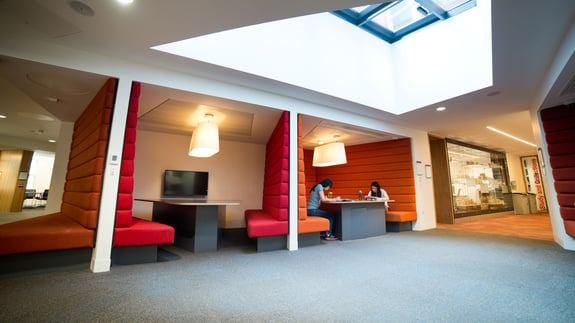 At JPA Workspaces, our aim is to make FF&E procurement easier for you and your teams. We take the pain out of a time-consuming, complicated and costly process.
The best value for your workplace
We offer sustainable and cost-effective FF&E procurement solutions that will make your budget go further.

Best value and often best price are key considerations, so we negotiate excellent buying terms with leading European manufacturers, UK makers and suppliers.

We'll help you define your budget at an early stage in the process, identifying the financial and carbon savings available through re-use and refresh.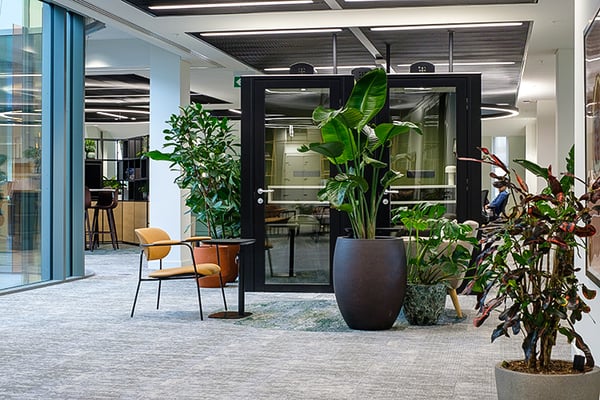 Making the
right

FF&E procurement decisions
It's typical for the UK's leading FF&E manufacturers to have a wide range of individual product types, from simple side chairs to complete room-in-room solutions. Add in hundreds of primary variations, plus function level and material options, and that is a lot of detail for procurement professionals to capture and consider.

At JPA Workspaces, we provide independent, unbiased advice, with access to leading manufacturers in the commercial furniture industry.

We continually research, review and maintain a database of supplier sustainability credentials, alongside the structured pricing and product data, required to make initial informed decisions.
To help you make the right FF&E procurement choices for your organisation, our team will create a detailed master schedule of options to compare similar functional products. Comparisons are made based on:
Price
Manufacturing lead-in time
Warranty
Quality
Supply chain operations
The manufacturer's business impact on society and the environment
Working within your
procurement process
With a track record of FF&E procurement for the NHS and within education, we understand the unique challenges of procurement within these sectors. We can work within your procurement process to provide solutions that reflect your needs.
Sustainable

FF&E, for today and the future

At JPA Workspaces, we live and breathe our values, and it's what sets us apart from other FF&E procurement companies.

Our commitment to sustainable workspace solutions is more than skin-deep. So when we source furniture and equipment for your organisation, we'll always consider how they contribute to sustainable low-carbon workspaces.

Where possible, we'll recommend reusing existing items of furniture or repairing broken ones. We provide continuous support throughout the lifecycle of your FF&E.

Everything we do is designed to meet the needs of today and the future.